Carole Monroe
Board Chair
Carole Monroe is the CEO of ValleyNet, the operations company of ECFiber. Before joining ValleyNet in June of 2015, Carole worked as a Broadband Consultant, with the City of Keene, NH on a Gigabit City vision and as the Executive Director of New Hampshire FastRoads, a regional fiber-optic network in western New Hampshire delivering gigabit broadband to community anchor institutions, businesses, and residents.
Andrew H. Montroll
Vice Chair
Andrew H. Montroll, Board Member and Counsel to ValleyNet, is an attorney in Burlington, Vermont, with a focus in Telecommunications Law, Regulatory Law and Business Law. Prior to opening his own practice, Mr. Montroll was counsel to Riser Management Systems, LP, a telecommunications consulting firm where he negotiated agreements to bring advanced telecommunications services to an 11,000 unit apartment complex in New York City, negotiated the procurement and construction contracts for a broadcast tower on a building at Times Square in New York City, regularly provided telecom advice to major owners of commercial and residential property owners throughout the United States and prepared significant regulatory filings to the FCC on behalf of these property owners. Mr. Montroll is the principal author of Critical Connections, a guidebook designed to help major property owners navigate the complexities of bringing advanced telecommunications services to their tenants and residents. Mr. Montroll also has a strong background working with municipalities, having served on the Burlington, Vermont City Council for 15 years, including 4 years as President of the Council. Mr. Montroll currently serves as the Vice Chair of the Chittenden County Metropolitan Planning Organization. Mr. Montroll holds a B.S. and M.S. in Optical Engineering from the University of Rochester, and a J.D. degree, summa cum laude, from Vermont Law School.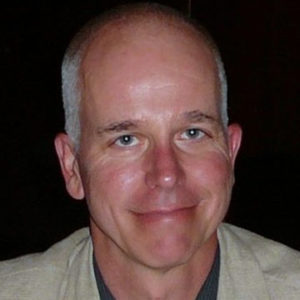 Stan Williams
Board Treasurer
Mr. Williams has over 20 years of international telecommunications experience, beginning with Cellular Communications, Inc. (one of the original applicants for US cellular licenses in 1983), and continuing with various spinoffs – Cellular Communications of Puerto Rico (CCPR), Cellular Communications International (CCIL), and NTL. He was Chief Financial Officer of both CCPR and CCIL when they were sold to SBC/AT&T and Mannesmann/Vodafone, respectively, in 1999. CCPR was a cellular operator in Puerto Rico, and CCIL was instrumental in helping the Omnitel consortium secure the second Italian cellular license in 1994. NTL (now Virgin Media) is the largest cable company in the United Kingdom.   Stan was a co-founder of and original investor in ECFiber.   He lives in Norwich, Vermont with his wife, Jenny, and is a board member of the Upper Valley Land Trust and Hubbard Brook Research Foundation, as well as a former member of the Norwich and Dresden school boards.
Charles (Chuck) Sherman

Board Secretary/Asst. Treasurer
Chuck is retired from the National Institutes of Health where he finished a 30-year Washington career of health research policy analysis, determining which research training and support programs are most effective. With a PhD in quantitative psychology from UNC Chapel Hill, Chuck has made more use of the statistical side of his training. He has been an active Dartmouth alumnus, serving both as Class of 1966 president and president of the Dartmouth Club of the Upper Valley. He continues to serve on the Strafford Conservation Commission, as a trustee of the Vermont Institute of Natural Science (VINS), and on the Dartmouth-Hitchcock Institutional Review Board, reviewing the ethics of human subjects research. When he moved to Strafford in 2005, he became a member of the board of ValleyNet (he is now treasurer). He enjoys spending time outside with Margie and their two Australian shepherds, Webster and Wren.
Bob Bruce
Retired Partner of the New York headquartered international law firm, Debevoise & Plimpton, resident in Washington, D.C. dealing with regulatory, legislative, and public policy concerns and then London for a decade dealing with privatization and international public offering transactions in the communications and telecom sectors. Served as General Counsel of the Federal Communications Commission during a period of ending the AT&T monopoly and removing regulatory restrictions leading to the emergence of the cable television and Internet sectors of the current media sector. Over the years frequently acted as an advisor to the World Bank in connection with telecom sector restructuring in Latin America, Asia, and Central Europe. Director of Planning at Public Broadcasting Service (PBS) at its founding. Former Senior Research Fellow, Center for Digital Strategies, Tuck School of Business, Dartmouth. Former Member, Hanover/Dresden School Board. Harvard College, Joint JD-MPA degree from Harvard Law School and John F.Kennedy School of Government
Paul Millman
Mr. Paul Millman co-founded Chroma Technology Corporation of Bellows Falls, VT in 1991 and serves as its Chief Executive Officer and President.
Raphael Reznek
As Chief Information Officer of Mascoma Bank, Raphael Reznek focuses on reintroducing the question 'Why?' into community banking. At a time when small banks face greater competition than ever, Raphael is on a mission to reinvent how community banks can thrive in an increasingly digital world. When he overhears a partner or potential partner saying, "banks don't do that," he knows he's on the right path. Raphael has decades of successful experience building and leading technology and product teams. From his own startup to financial services firms, Raphael's goal has always been to build customer-facing enterprise applications that improve the customer experience and strengthen brand loyalty. He is focused on using technology strategy as an integral part of business development in the 21st century economy.
Outside of work, Raphael is an avid trail runner, reader, and yogi.